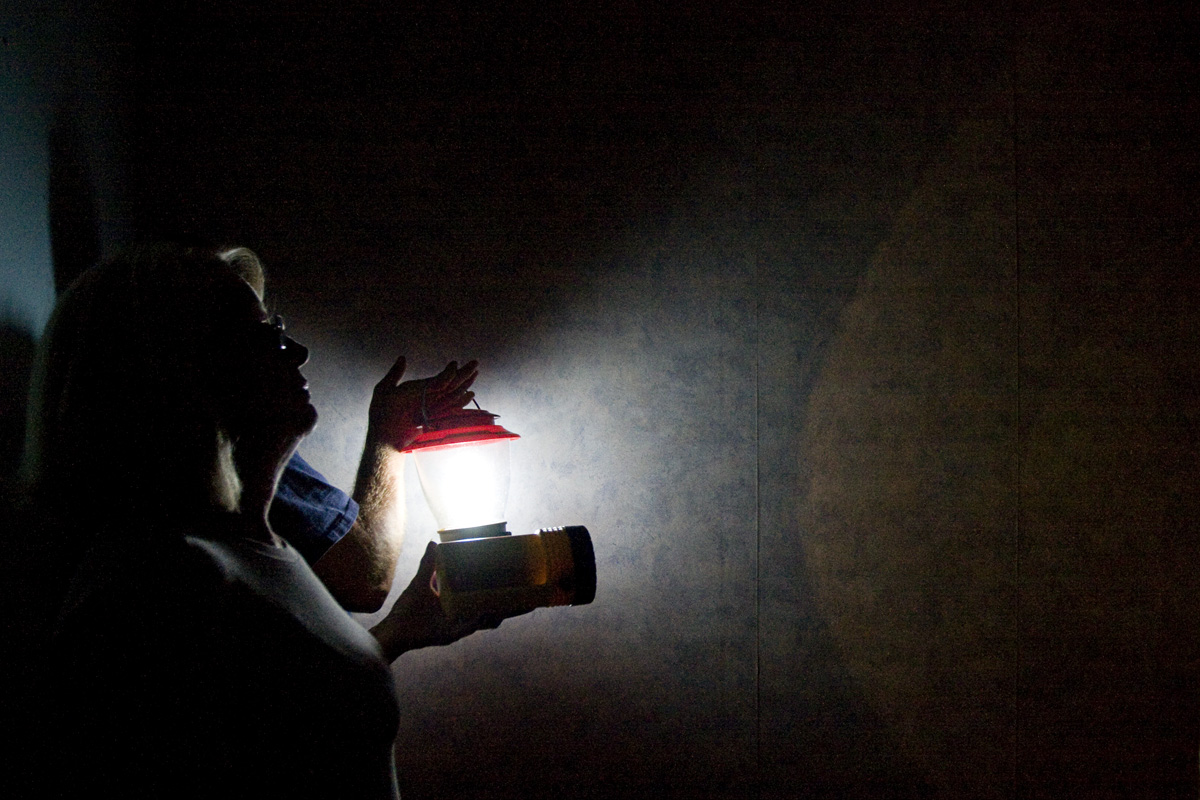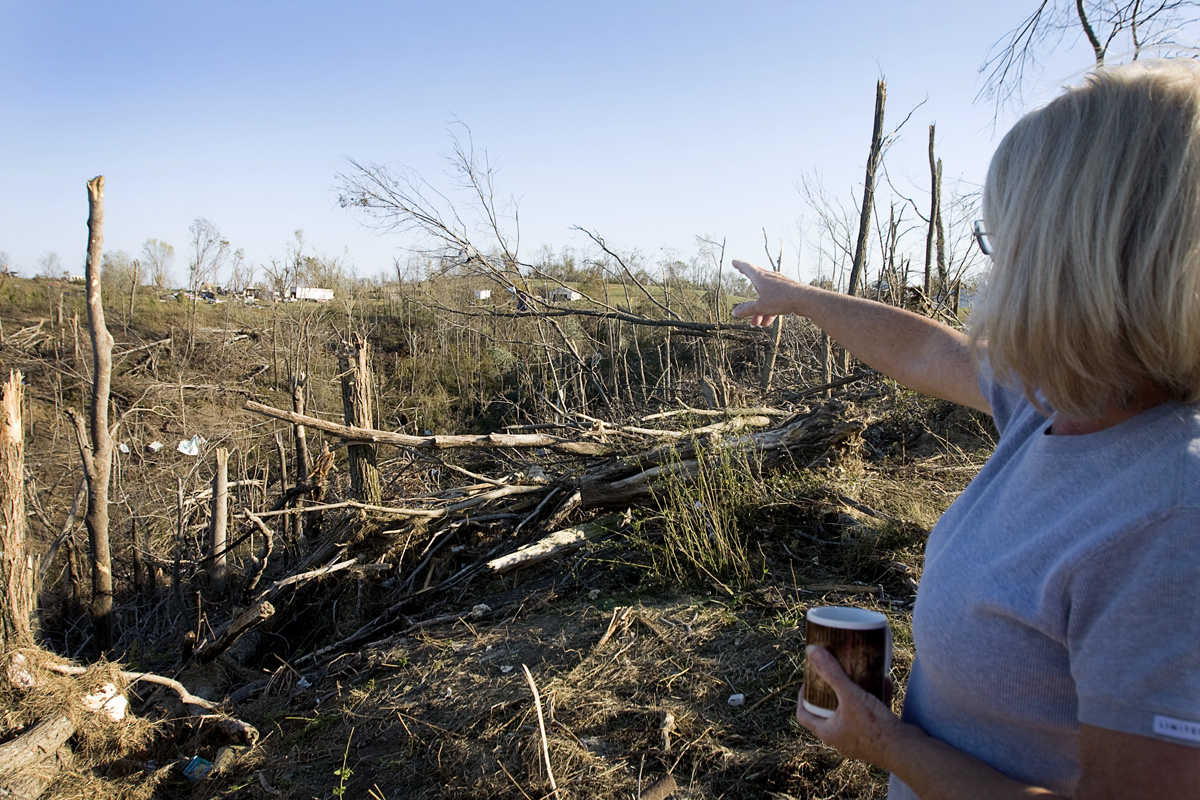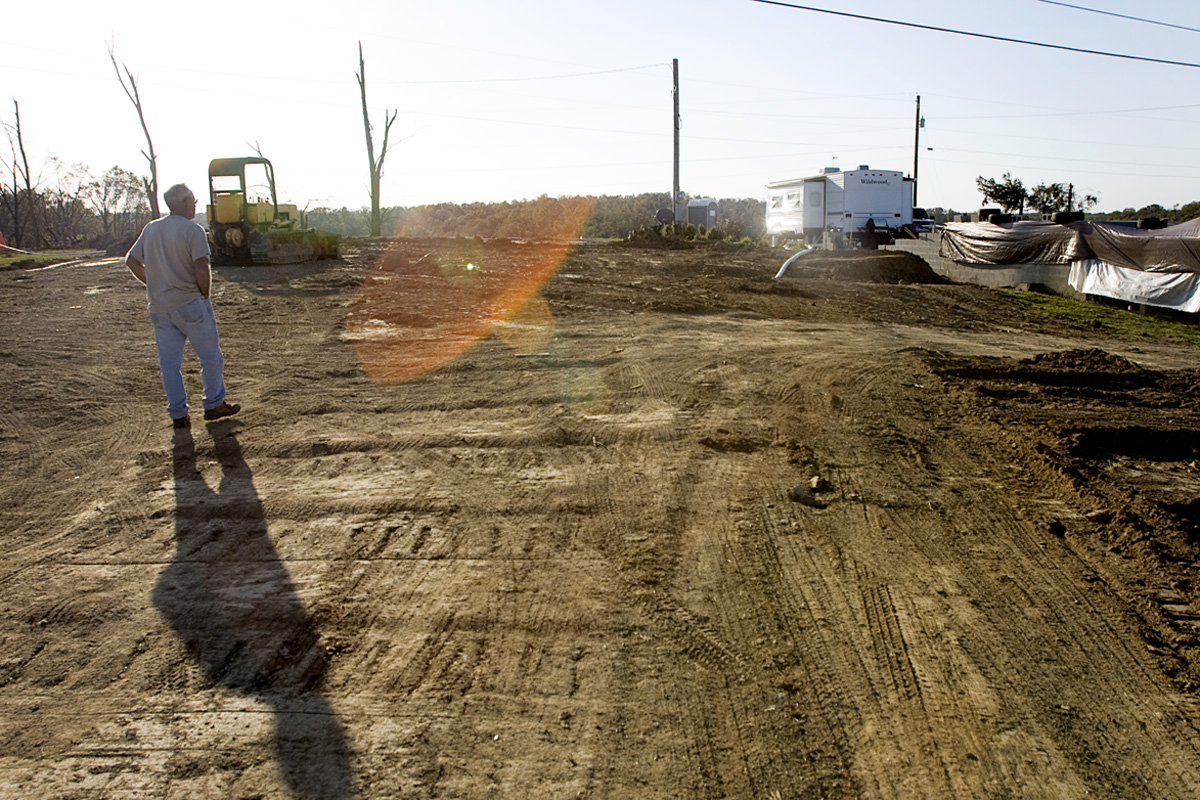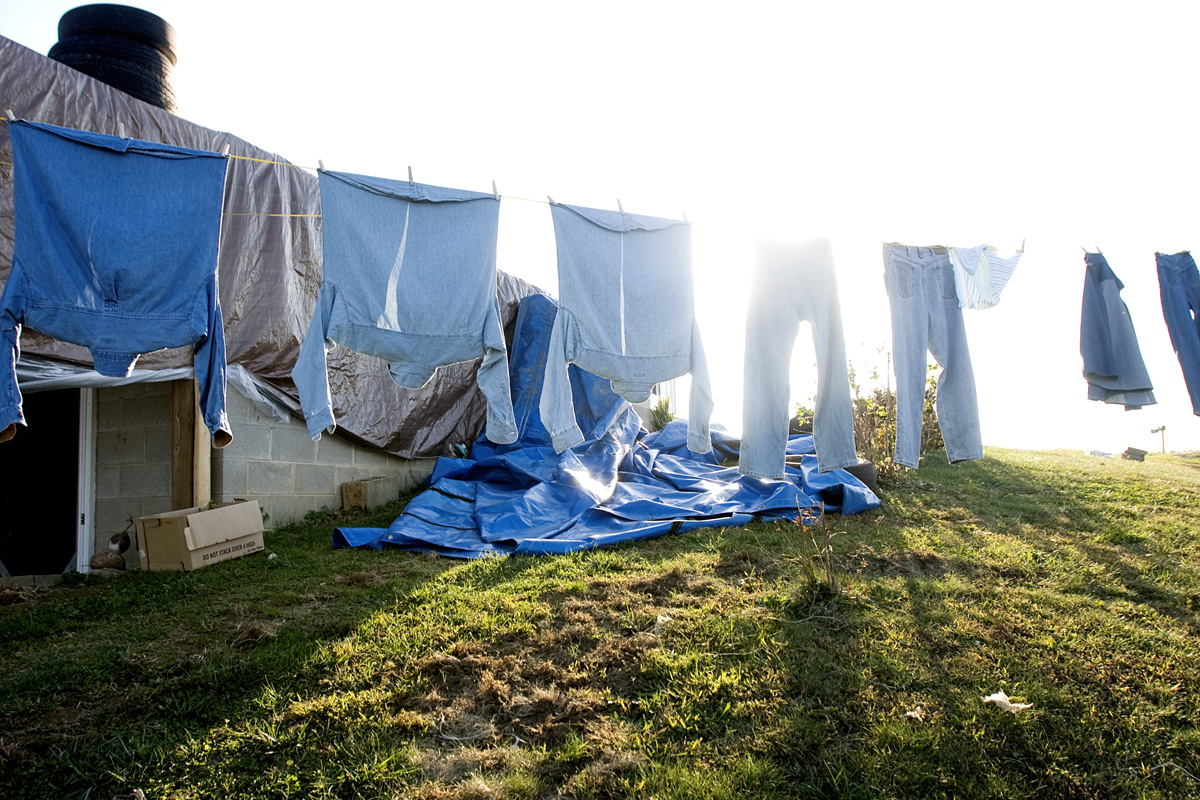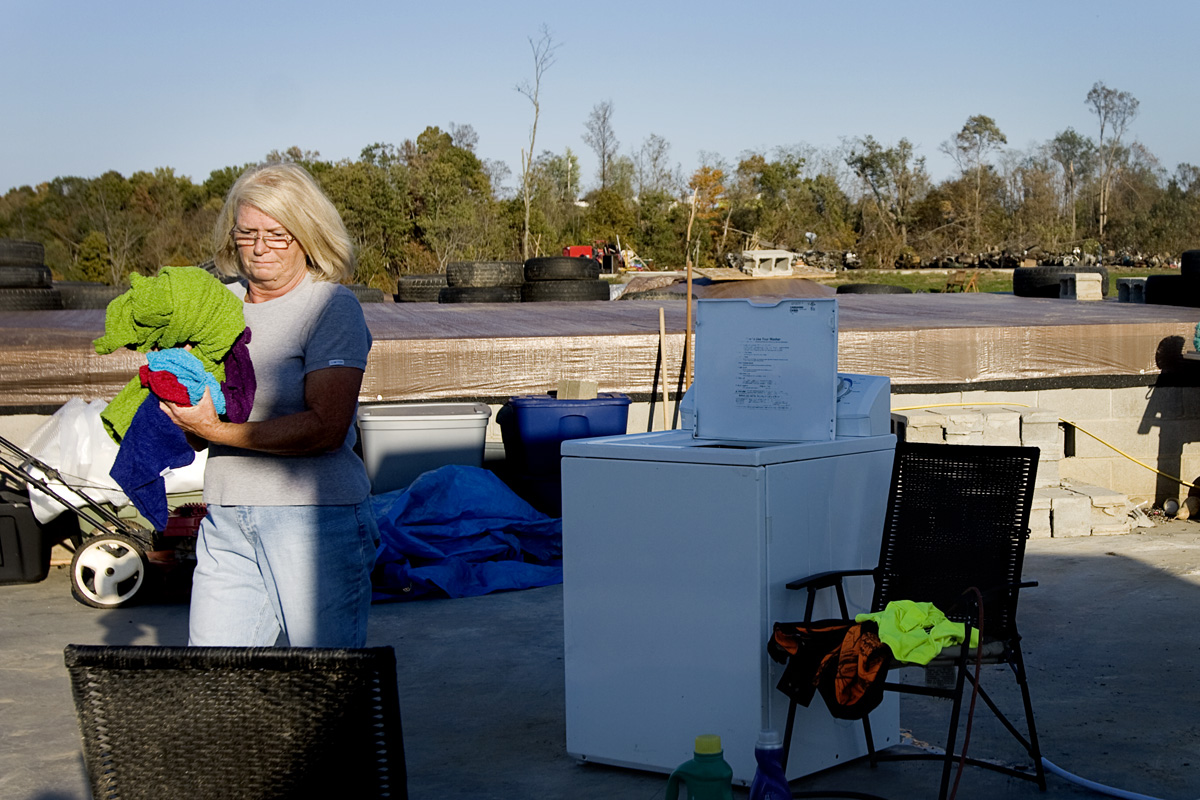 Reedsville Tornado
Story and photographs by Angela Wilhelm
"Maw maw, you lost everything," Shirley Barber recalls her granddaughter saying after finally making contact after two tornadoes swept away multiple homes in southeast Ohio. "I know," she told her over the phone, "but we have each other and that's what matters."
The tornadoes on September 16, 2010, left devastation and haunting memories of a night that turned the lives of Reedsville residents upside down. "It was horrific," remembers Marilyn Weddington, "we had no time to find safety." Her husband, Garry, recalls he, Marilyn and their son, Michael, were "flopping like fish" on the kitchen floor, with nothing to hold onto but the walls.
Meanwhile, Donald Mays didn't have walls for security. He and a friend and her two- year-old niece had no other choice but to lay in a ditch about one hundred feet from Mays' trailer. "They were screaming and crying and I kept saying it'll be alright," Mays explained, the reassuring mask unveiling during his recollection. "I still get emotional about it. Every time." Mays laid on top of his friend and the young girl. The young girl was unharmed and Mays suffered a few scratches. The next day, what he once called home was rubble.
The Barbers were relaxing in their home of 42 years when the sky started to change color. Shirley looked back on events leading up to the devastation as if fate kept them alive. Her husband, Leonard, had picked up a flashlight from the counter top and slipped it in his pocket before the storm. "He didn't need to pick that. Why would he pick that up?," she explained in disbelief. Earlier in the year, she had decided not to store her Christmas decorations in the usual cabinet under the stairs in the basement- the cabinet that became their tornado shelter. "We went down there and just held on to each other until it was over," remembers Shirley. The cabinet and the basement were the only shelter salvaged from the wreckage.
Each story from that night in Reedsville is unique, but ask any neigh-bor and they know what each person on the destroyed stretch of State Route 124 went through. They had each other and the kind- ness of strangers to lean on during the first hours of shock. Marilyn Weddington remembers what it was like to wake up to the following day's scene: "it was a bad day, devastating." But she remembers best the amount of help given to her community from strangers. "One woman came down from Columbus," she recalled, tears in her eyes.
Three schools brought loads of volunteers, the American Red Cross and the local fire and police stations lent a huge helping hand and multiple others arrived for the clean up. Churches organized and brought food and water. But once the bulk of the remains of homes was hauled away or burned, vehicles that passed through only slowed to look. "Gawking, taking pictures," commented Mays, looking up as a car slowed near his driveway. "It'll be a year before that's over."
Quick fixes are now in place- campers, tents, and halves of houses stand where homes and families were built. Shirley does her laundry outdoors on the concrete pad of her garage, the only evidence of her former home. "A girl's gotta do what a girl's gotta do," she laughed at her setup. Mays is cramped in his small camper that he is borrowing from a friend. "I'll won't go camping after this," he commented, glancing around the one room camper, "At least it's warm." The small area is heated by his stove.
Many have applied for grants and other monetary help from the devastation, but the process of applying and filling out paperwork is stressful in a time like this. "Three weeks ago I didn't know I'd need a house and two cars," explained Geraldine Holsinger of her situation. "I just know we lost everything. It's all gone," Shirley said. "Things from my mother, things I saved from when the kids were in school, greeting cards for Mother's day," all things money will not be able to bring back. She had a collection of dolls she planned on passing down to her grandchildren that are nowhere to be seen. The only photographs are those of her home in ruins.
Very slowly, things are falling into place to move Reedsville in the direction of rebuilding. Shirley repeatedly and confidently declared, "we'll make it through." Donald Mays was accepted for a grant and plans to get a trailer as soon as he receives the money. "I won't go camping after this," he said, ready to put his current situation in his past. He took the opportunity of free gravel from a local company and his plot of land is ready for when the rebuilding starts. His friends spent days helping him clear out broken trees in preparation.